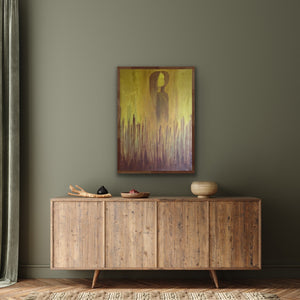 'Amor Ilimitado Solamente'
'After all this time the sun never say to the moon 'you owe me'.
look at what happens with a love like that.'
This Acrylic painting is reflecting on love in our society and the loneliness of society's high standars in love. We all want love, yearn for love, but our expectations in relationships leave us all lonely. Our demands and ideals are just simply to high, but for true love none of that matters. 
This Unique painting will make any room stand out. 
The painting is 70x90 cm, and painted in acrylics, with palette knife technique.
The painting is painted on unstretched canvas, and are delivered rolled up without a frame.
The painting can be framed for an additional prize.